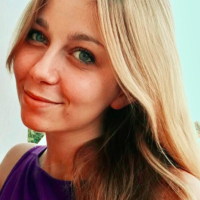 Marianna Riedo
Research fellow
Classe 1996, studia Giurisprudenza presso l'Alma Mater Studiorum-Università di Bologna.
Da tempo interessata al rapporto fra diritto e nuove tecnologie e desiderosa di approfondire questa tematica con un periodo di studio all'estero, attualmente si trova in Australia per un semestre di study exchange presso la UTS: University of Technology Sydney.
Nel febbraio 2017 ha iniziato a collaborare con ELSA Bologna (the European Law Students's Association), per poi assumere la guida dell'area Attività Accademiche in qualità di Vicepresidente. A partire da Agosto 2018 riveste il ruolo di Director for International Relations di ELSA Italia, carica che le permette di confrontarsi e stringere contatti con associazioni ed enti internazionali ed esteri.
È Senior Associate Editor della University of Bologna Law Review, realtà con la quale collabora dal 2016.